E-chopper tour around Gouda!
---
We start our E-Chopper tour in Gouda's historic old town with beautiful canals, bridges and windmills. Our guide will lead you into picturesque polder roads along the curvy Vlist river, with its knotted willows. Did you know that the Dutch used to flood their own lands to protect themselves against enemies?
If you are craving some real Gouda farmer's cheese we will make a stop at a cheese farm! We will admire the lakes of Reeuwijk. Once a peat mining area, now this is a beautiful natural reserve with a diversity of birds and waterfowl.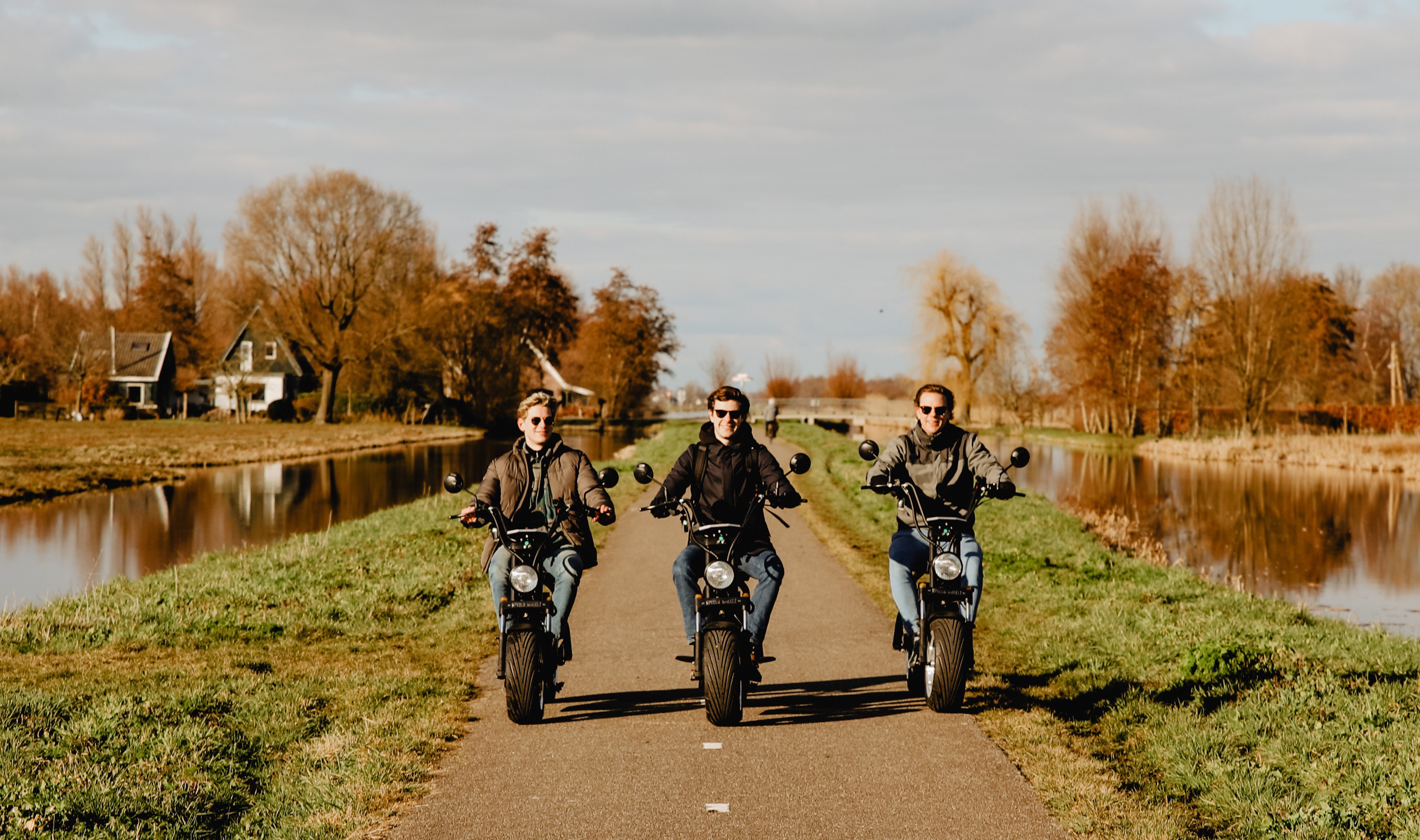 Practical information

- E-Choppers are electrically powered scooters.

– To drive an E-Chopper you need a driver's license that is valid to drive a car or moped in the Netherlands.

- Helmet obligatory (included)

– E-Fatbikes classify as electrical bicycles. Minimum age is 14 and no license is required.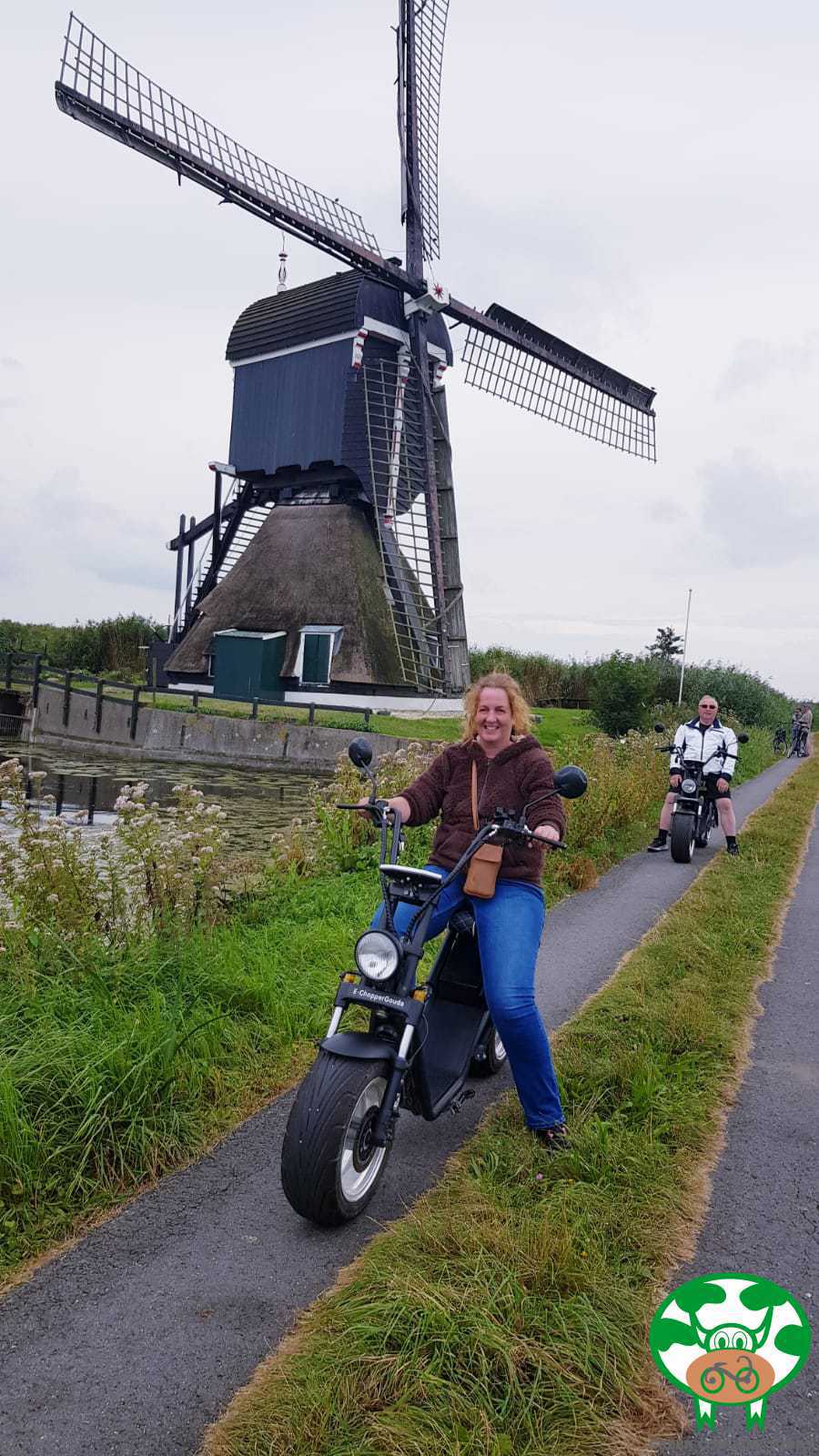 Costs and bookings:

- E-Chopper rental is €37,50 per person, for a 3-hour ride.

- Guide €105,00 per group, for a 3-hour ride.
- Book this tour via Green Cow Bike Tours (booking form) or through our partner E-Chopper Gouda

---