Andy
My name is Andy, and I have been working in the tourist industry since 1995. In 2017 I started working as a bike tour guide. I am a true 'Gouda ambassador', a social person and enjoy having an environmental lifestyle. Therefore, I love to contribute to leisure and tourism as a bike tour guide in the Gouda area. My goal is to let people have a great cycling experience with Green Cow! What I like so much in guiding with Green Cow bike tours is the great diversity you see on the road: many historic buildings, the great variety of nature such as rivers, lakes and the countryside. My most beautiful tour is the one to Kinderdijk. Along the IJssel River and through the 'Krimpener Hout' woods, with a stop at Hoogerwaard cheese farm. And then the return journey along the pretty Lek river, looking back over your shoulder, above the dyke, to see all of the Kinderdijk windmills in one glimpse.


Annette
Hi, I am Annette! Cycling is one of my favourite activities and I love Delft, the city where I have lived for more than 30 years. I really like to show you around in my hometown full of historic sights, technical innovation and on top of that, there is a great atmosphere! I use my bike as much as I can, for short and long distances, in and outside the Netherlands. Professionally I have my own coaching practice, helping people find their way in life and career. This is how I combine both mental and physical movement, which I thoroughly enjoy.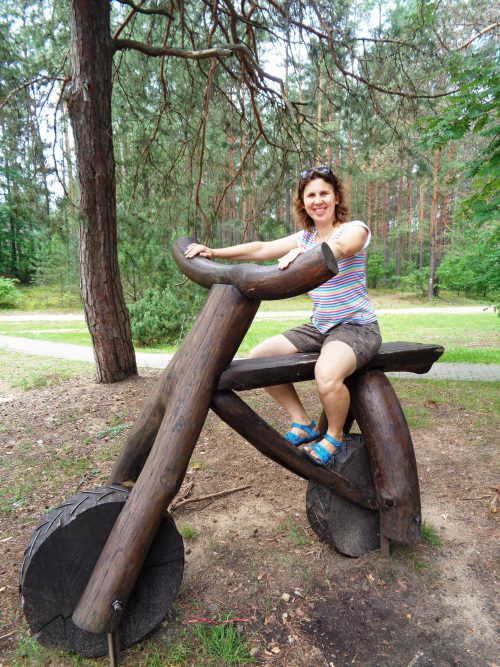 Chantal
Hi! My name is Chantal. I used to be an English teacher, and my dad is German, so I can do tours in Dutch plus those languages. It is always such a pleasure to guide people during a ride! Not only is it a chance for myself to get out and be active, I can also share interesting facts and knowledge about Gouda and the Netherlands. Biking with visitors makes you see your own city, region, and country afresh! My fav tour is the Gouda Holland Classic because it packs so much in one go: city, countryside, canals, cheese, cows. See, all good things start with a C





Green Cow Bike Tours in the news
Articles about Green Cow Bike Tours in Dutch and English!